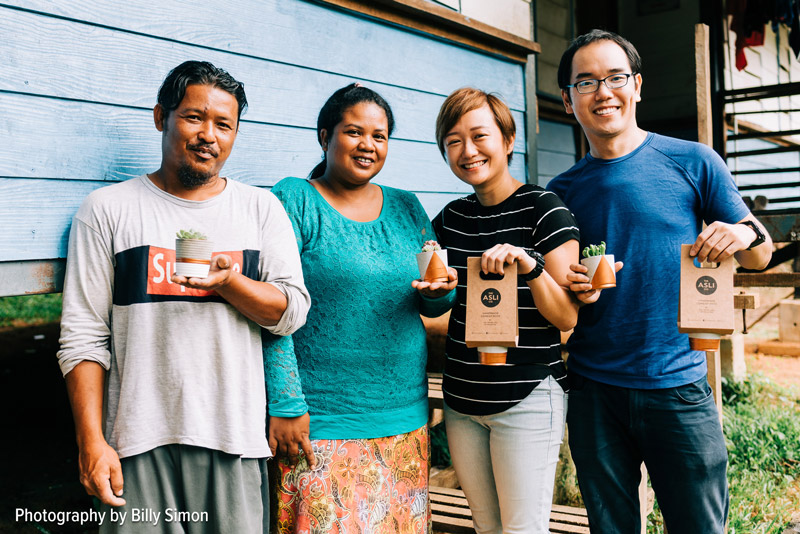 From left: Erman & Anisah, 1st family on board with The Asli Co. with founders Xin & Jason
Hi, we're the co-founders Xin and Jason. We met as EpicHomes volunteers who built houses for OA communities. Through our volunteering experience, we found out that many kids drop out of school because parents couldn't afford the expenses such as school fees, uniforms, stationeries and so on.
Learning that RM100-150 per month is all it took to ensure OA kids stay in school, we decided that it was something we could help and should. Thought the amount was small, we knew from the beginning that constantly donating that amount wasn't a sustainable way to help.
So we started with a simple idea of bringing work to the Orang Asli ladies in the kampung to help them cover these expenses. We started with teaching Anisah in Kg. Orang Asli Serendah to make our pilot product, the succulent cement pots. To date, we're grateful to be able to touch the lives of more than 60 lady artisans who produce our entire range of products.